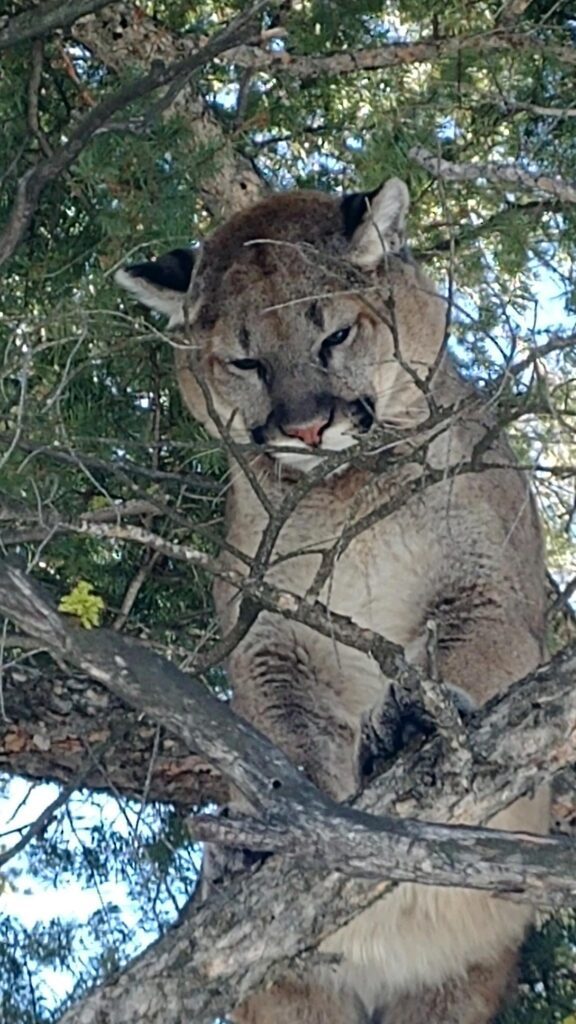 We take only a few hunters each year to provide you with the highest quality hunt possible. Scott, your outfitter, and a few hand selected additional guides or scouts work cooperatively to increase your odds of finding a tom track. We strongly encourage only mature tom harvest. It's important that you understand our hunts are not just about the harvest but the entire experience. We will give it our all to find a harvest worthy tom. However, we will still chase a lion not suitable for harvest. Walking into a tree guided by the sound of baying dogs to see a magnificent creature lazing in the tree looking back at you is an unforgettable experience. Lion pictures you will have to treasure for a lifetime as you tell your friends how it was "treed and freed" before you headed off down the next road.
At MMLA our dogs are hunted almost daily from December 1 through April chasing lions and bobcats. After we have taken our clients for Montana Mountain Lion Adventures Scott heads off to guide for other outfitters. He and the dogs travel around the state hunting multiple types of territory and hunting climates. We travel in the off season to hunt our dogs; going as far as Wisconsin.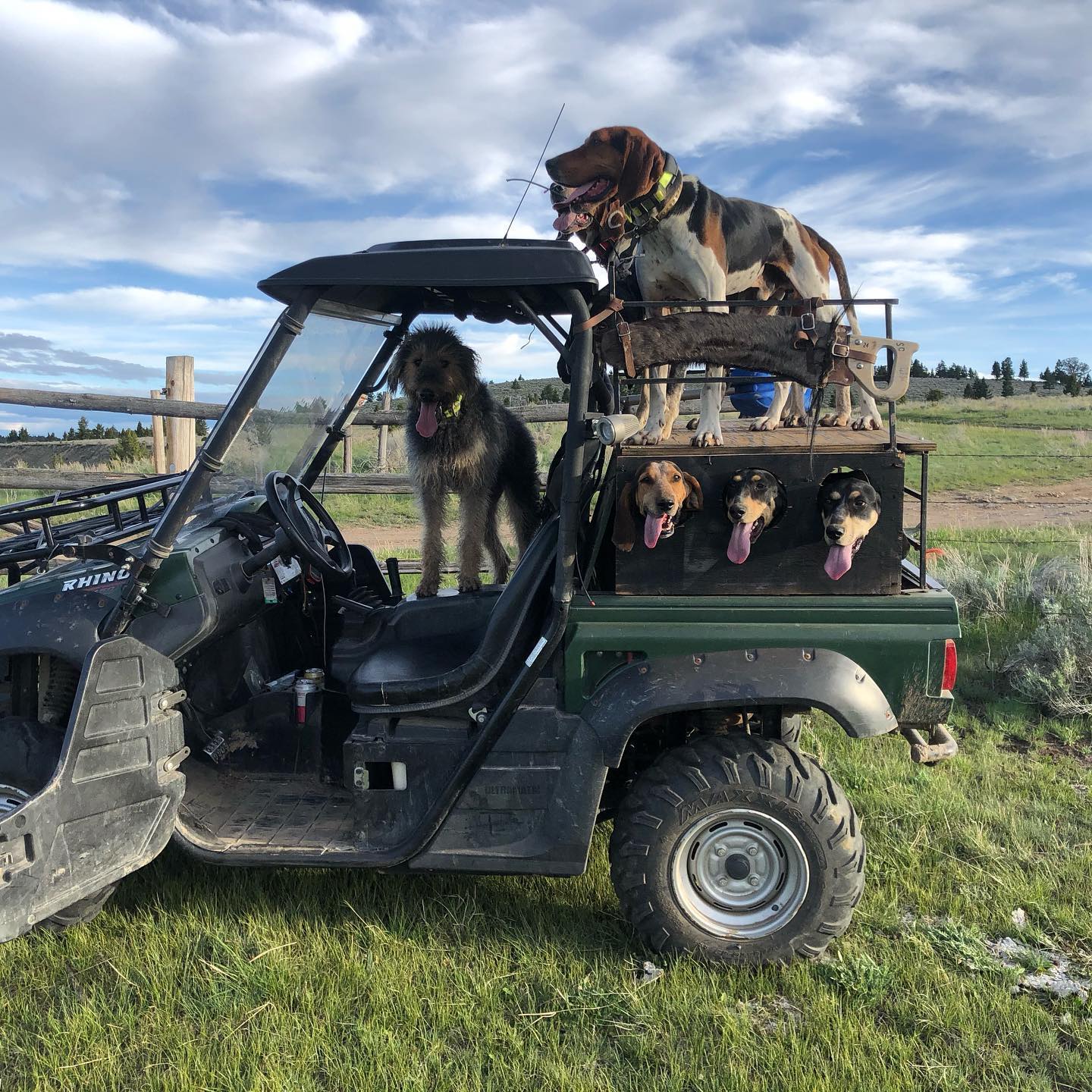 About the Hunt
Mountain lion hunts are five(5) full hunting days beginning on December 1st. Snow is a very big factor and if clients can come on call or be flexible with their schedule the odds of harvest is greatly increased. If needed a day or two can be added on at a pro-rated cost.
Our hunting areas are on a quota system with over the counter license (guaranteed tag). We are permitted to hunt in multiple districts ensuring quota closures won't be a problem. The majority of our hunting is done on public ground. We do have private property to hunt; which we will hunt later in the day. Starting early, about 2 am, driving roads in the dark looking for tracks. Once a track has been located we will continue trying to freshen up and shorten up the track. At daylight the real fun begins when we put the dogs on the track.
We utilize a custom built hound truck, snowmobiles and side by sides to get as close as we can to the tree. All our equipment is well maintained and reasonably comfortable.
Please note, there is always some walking involved in a mountain lion hunt.
Montana Mountain Lion Adventures operates under permits from the Beaverhead Deerlodge National Forest, Montana BLM as well as private property. Outfitter license #23771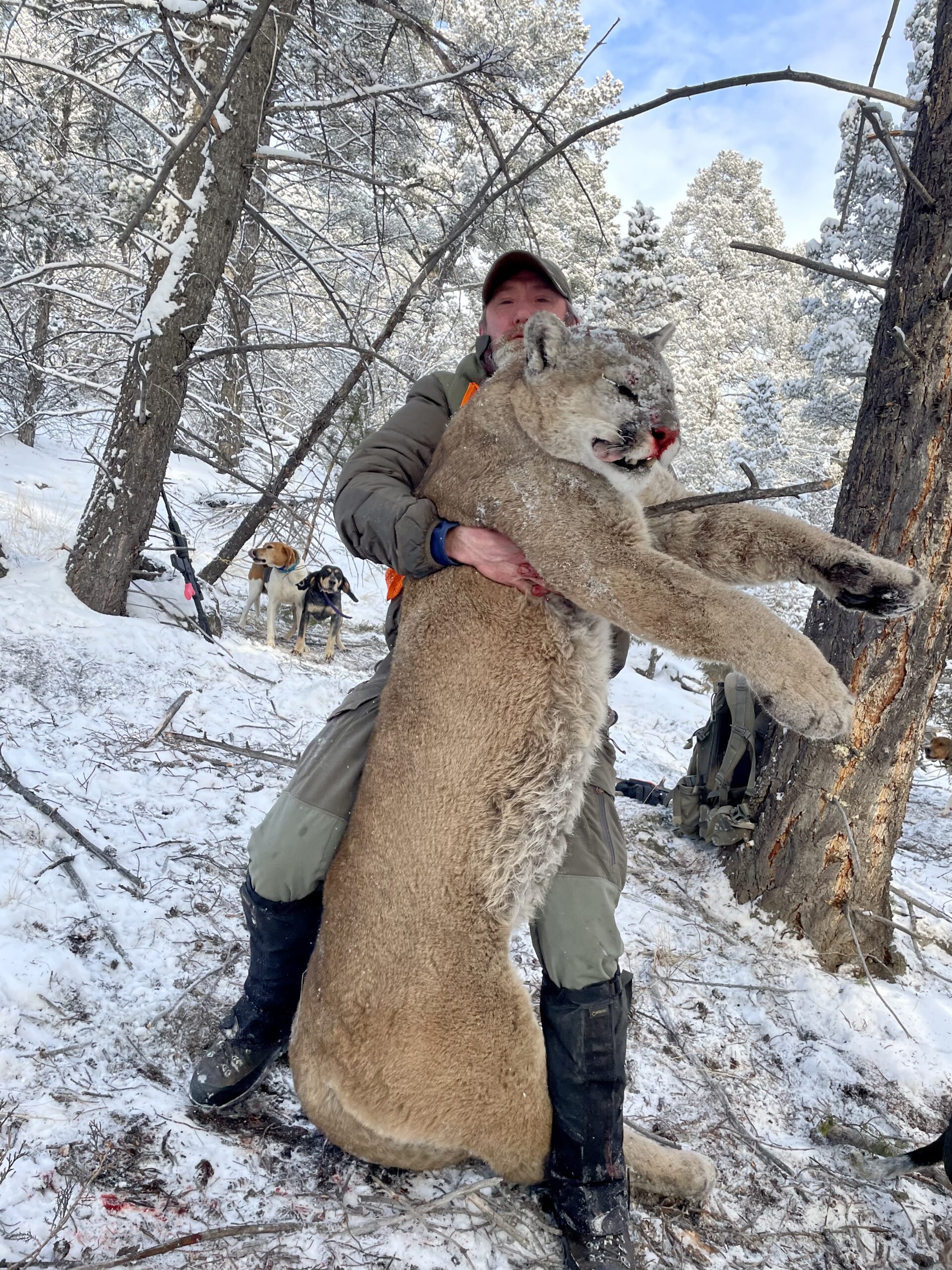 Hunting Accommodations and Food
During the hunt you will be staying at the Iron Wheel Guest Ranch in a room with a private bath. Iron Wheel has a common room with a TV, WI-FI, and cell phone service.
Most hunters opt to come in the afternoon before their hunt to get settled in and get to bed early.
Breakfast consists of doughnuts, fruit, breakfast burritos, etc. in the truck.
Lunch is cooler style and dinner is a meal cooked at the Iron Wheel Guest Ranch.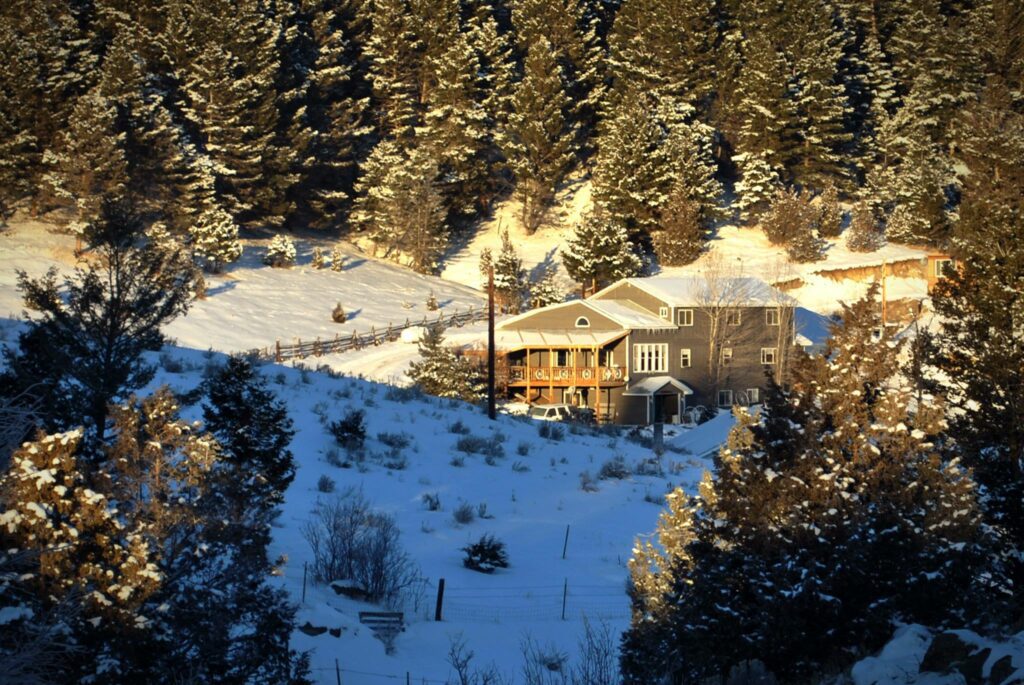 Client Responsibilities
Please see the Equipment List page for what to bring.
Cost
2022 Pricing
2023 Pricing
50% non-refundable deposit is required at booking.
Hunt Dates 2022 – TBD